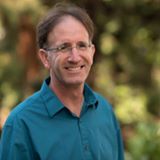 Tal Skloot
Filmmaker
Tal is an award-winning filmmaker with a credit list of over twenty feature length documentaries and narrative films that have won multiple Emmy awards, screened theatrically, broadcast nationally on network and cable television and appeared in numerous national and international film festivals. Tal is a graduate of the American Film Institute and teaches at Sonoma State University and Diablo Valley College.
He recently produced and directed '4 Wheel Bob', a feature-length documentary about a wheelchair hiker and his attempt to cross the Sierra Nevada. The film aired nationally on PBS and screened at over twenty film festivals.
Tal's previous documentary 'Freeway Philharmonic', also broadcast nationally on PBS, toured the globe as part of the U.S. State Department/IDA sponsored American Documentary Showcase, showing worldwide in film festivals in Ecuador, Czech Republic, Poland, Kazakhstan, Kyrgyz Republic, Belarus, Turkey, Indonesia, Jordan, Israel, Afghanistan and Pakistan.
Tal is also a skilled film editor and has worked with many San Francisco Bay Area filmmakers.
When he's not filming, Tal enjoys hiking, biking, playing soccer, and yelping for new restaurants after all that exercise.