Our team consists of filmmakers at heart. We aim to engage, educate and inspire, so your videos connect emotionally and intellectually with your viewers.
Producing a high quality video that connects to viewers can seem like a daunting process. We understand this, and will guide you through every step of the process, from concept development, production, post-production, to engaging and finding your audience through social media and SEO optimization. Each video is custom tailored to fit your needs and is always delivered on time and on budget.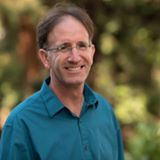 Tal Skloot
Founder and Producer
Tal has 20 years of experience in the corporate, non-profit and film industries, and loves working with clients to tell their stories and realize their vision.
Tal is also an award-winning filmmaker with a credit list of over twenty feature length documentaries and narrative films that have won multiple Emmy awards, been broadcast nationally on PBS, NBC, ABC, CBS and appeared in numerous film festivals. Tal is a graduate of the American Film Institute, UCSC (go slugs!) and is an adjunct faculty member at Sonoma State University and Diablo Valley College. He recently produced 4 Wheel Bob, a feature-length PBS documentary about a wheelchair hiker and his attempt to cross the Sierra Nevada.
When he's not filming, Tal enjoys hiking, biking, playing soccer, and Yelping for new restaurants after all that exercise.