Educational & Training Videos
Our corporate training and educational video production is designed by a team with twenty years of hands-on course design and higher education instruction experience. From online training for Stanford medical students to home appliance safety certification, we educate and engage your audience.
See Our Educational & Training Videos
Product Video Case Study: Crowden School Gala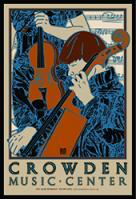 The Crowden School is a day school for children in grades four through eight. It combines an intellectually engaging academic curriculum with a distinguished music program for students of strings and piano.